New Fried Chicken Menu Items
New year, new chicken.
---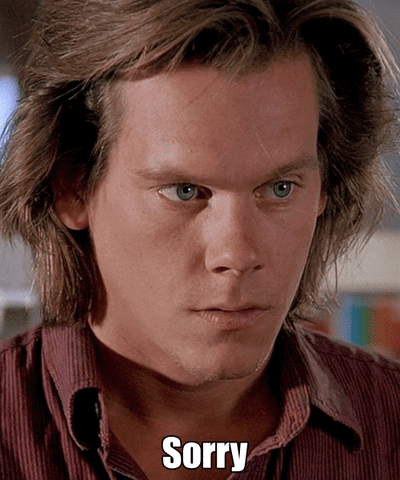 Now, I realize that we at MangoPlate do talk about fried chicken quite often, and I'm sor-
Aaaactually... sorry not sorry, because who doesn't want to talk about fried chicken?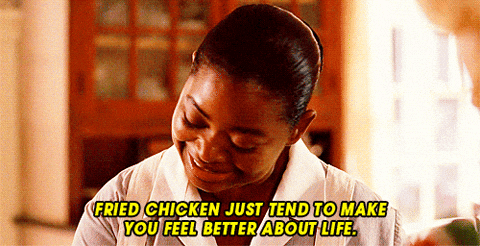 multitudeofgifs.tumblr.com
After all, it's a way of life that just don't crack.
And everyone likes his or her shiny, sparkly, new things.
Okonomiyaki and chicken is a combination that's just oishi (◠﹏◠✿)
Instagram ID @lazy_april_
You're the sweet to my sour-spicy (souricy?).
I'm not about that macho and misogynistic life, but I'm all about these golden nuggets.
What you'll need: a bowl of rice and this chicken. 1) Mix it all together. 2) Eat it.
When you're craving both fried chicken and Indian: no need to make such hard choices.
Instagram ID @brianlee_sc
Basically the IKEA of Korean fried chicken.
But there's a certain satisfaction that comes with having to assemble your own chicken.
You can never have too much curry-inspired fried chicken.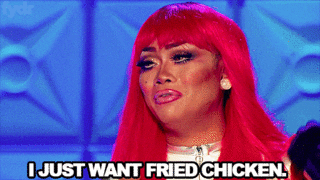 Don't mind me; it's just my natural state of being.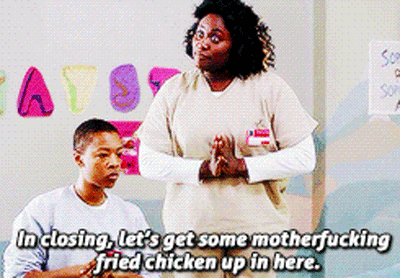 In conclusion (in case I didn't make my point clearly enough).
---
The link has been copied.
Share it to your friends.
Kakaotalk
Facebook Messenger
LINE
URL
Open in app to find great restaurants nearby and get amazing deals
Open in MangoPlate app
Continue using mobile web
Find nearby
restaurants & deals
Open in app