7 Best Dishes Made with Kimchi
Say kimchi~
---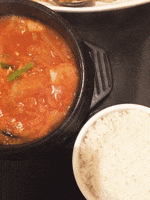 Maybe you're born with it, maybe it's an acquired taste. Either way, kimchi is life.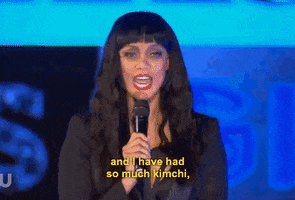 Even Tyra Banks knows what's up. Kimchi all day errday.
Let's start with kimchijjigae. This magical soup can cure any sickness or hangover.
Sometimes you need to spice things up, including your dumplings.
Not your average maple syrup-drizzled pancakes, but may be 10 times better.
A bite of noodles and another slurp of ice-cold kimchi soup. This is called perfection.
Kimchi fried rice is never complete without a sunny side up egg plopped on top.
Even if you don't like fish, after a bite of this, you might join the other side.
Tofu with stir-fried kimchi & pork is the best snack you can have with your makkeoli.
As you can see, we're not called the Kimchi Land for no reason.
---
The link has been copied.
Share it to your friends.
Kakaotalk
Facebook Messenger
LINE
URL
Open in app to find great restaurants nearby and get amazing deals
Open in MangoPlate app
Continue using mobile web
Find nearby
restaurants & deals
Open in app