Korean BBQ 101
Attention all meat lovers
---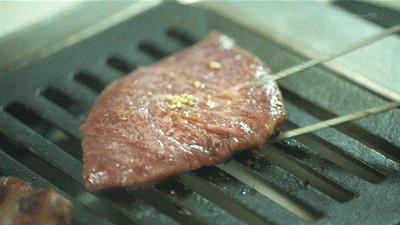 Those grill marks! Those perfectly charred bits! It's Korean BBQ time.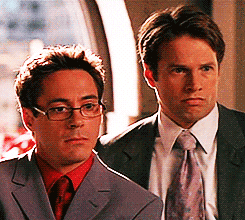 But it can be hard to choose from so many options. Here to help you is your BBQ expert.
For the Korean BBQ novice, samgyeopsal, or fatty pork belly, is a good place to start.
Grilled, smoky marinated beef right at your table: what more could you want in life?
Deungsim, or rib eye steak, over flowers.
Is it just me, or does the fat attached to beef brisket look like fluttering tutus?
Did you know that dakgalbi, spicy chicken, can also be char-grilled? The more you know.
Dip these pork rinds into ground bean powder for an added nutty kick.
Chewy in texture, fatty cow's and pig's intestines are beloved by Koreans.
With these marinated beef ribs, it's all about the tactile experience.
It wouldn't be Korean food without a zing of red chili. In this case, spicy grilled pork.
Sometimes, all you need is some quality beef and a salt, pepper, and sesame oil sauce.
heckyeahreactiongifs.tumblr.com
In conclusion: Korea really is a meat lover's dream come true.
www.heroesandheartbreakers.com
Now if you'll excuse me. Must get my protein fix for the day.
---
The link has been copied.
Share it to your friends.
Kakaotalk
Facebook Messenger
LINE
URL
Open in app to find great restaurants nearby and get amazing deals
Open in MangoPlate app
Continue using mobile web
Find nearby
restaurants & deals
Open in app