Trendy Cafes in Mangwon
How to be a hipster 101
---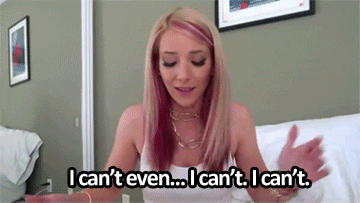 BREAKFASTWITHLEVI.TUMBLR.COM
Are you that person who just can't with franchise cafes? I mean, where is the originality?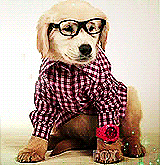 LITTLEANIMALGIFS.TUMBLR.COM
Then Mangwon is the place for you, where every nook & cranny is filled with hipster cafes.
---
Every good cafe knows the importance of Christmas lights, especially if it's outdoors.
The owners of Cafe Bubu remodeled a house into a cafe & it's one of Magnwon's famous cafes
---
No doubt you MUST try Cafe Sunshine's tiramisu and home-made yogurt.
It's gonna be hard not to fall in love with with grunge, rustic interior design.
---
"No kids, but pets" - Can you tell what this cafe's priorities are?
Daeroo Coffee is also famous for its flat white and cold brew coffee.
Deep Blue Lake Cafe has both the taste and aesthetics down, no doubt.
---
Decked out in cerulean blue from head to toe, you can't miss this three-story cafe.
---
If you're a lover of Vienna Coffee, this cafe a must. The whipped cream is to die for.
Coffee in hand with classical music flowing from the turntable. Ah, this is perfection.
---
Lighting is key for a good photo and every seat at this cafe is an Insta-worthy spot.
"Gwanghapseong" means photosynthesis and the name is obviously very fitting for the cafe.
---
This cafe is so popular that the baked goods sell out with the quickness.
The macarons are a must and the apple crumble is also super popular.
---
They keep it simple and minimal with the all-white and wooden vibe here at Kafe Tone.
They also serve some mean coffee and delicious cupcakes, scones, and cakes.
---
Instagram ID @plain.london
It might be a little too simple for some, but when it's this hipster, it's acceptable.
Not only is the coffee worth trying, but also the tiramisu and ice cream as well.
---
The vintage game is strong at Hosijeol. It's a must to try the jolly pong smoothie!
Highly recommended if you're looking for somewhere quiet to read a book or work at.
---
From the cement makeshift chairs, you'll get the name of this cafe just by looking at it.
They serve a delicious brunch menu, cakes and a variety of drinks.
GRIMANDHOPELESS.TUMBLR.COM
Get your glasses and beanie ready, we're making a trip to Mangwon.
---
The link has been copied.
Share it to your friends.
Kakaotalk
Facebook Messenger
LINE
URL
Open in app to find great restaurants nearby and get amazing deals
Open in MangoPlate app
Continue using mobile web
Find nearby
restaurants & deals
Open in app