20 Must-Eat Foods in Korea
What to eat in Korea?
---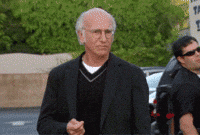 Unsure what to eat in Korea? Lucky for you, because you're in for one very special lesson.
Gimbap is Korea's answer to sushi: rice, vegetables and/ or meat wrapped in seaweed.
Naengmyeon, or cold buckwheat noodles in a beef broth, is a true Korean summer staple.
Bulgogi is beef marinated in a sweet soy-based sauce and grilled with onions.
#TBT to the past with budae jjigae, which includes "American" ingredients, like Spam.
Forget about sugary pancakes. Koreans like their pancakes, or jeon, oily and savory.
Put on your fancy pants for a traditional Korean course meal, or hanjeongsik.
For meat that dissolves in your mouth, try galbijjim, or soy sauce-braised short ribs.
Not chicken soup for the soul, but seollangtang (ox leg bone-boiled soup) for the soul.
There are two stages to eating spicy stir-fried chicken: eat the chicken, then fried rice.
Koreans and seafood are like two peas in a pod. Take gejang, or salted fermented raw crab.
MangoPlate ID @Kristine.C❤️
Real talk: tangsuyuk, or sweet and sour fried pork or beef, is actually Korean-Chinese.
MangoPlate ID @cookinunicorn
Turns out hanu, Korea-bred premium beef, is a girl's best friend, NOT diamonds.
MangoPlate ID @Hayon Yoon
When in Korea, drink as the Koreans do. In this case, it would be makgeolli, or rice wine.
Crack open the chicken, or dak, for a lovely surprise: a hearty ball of glutinous rice!
The foundation of Korean BBQ is samgyeopsal, or fatty pork belly. The fattier, the better!
Summer is coming, which means all the bingsu, or shaved ice topped with sweet red beans!
Korean chicken isn't your usual KFC fare. For ex: yangnyeom, or sweet and spicy chicken.
Another beloved Korean fusion dish is jajangmyeon, noodles topped with a black bean sauce.
Power up with jangeo gui, or grilled eel, for a magical boost in stamina and strength.
Tteokbokki, spicy rice cakes, is one of the most popular street food eats among locals.
No time to lose now. You'd better get moving if you want to eat to your heart's content!
---
The link has been copied.
Share it to your friends.
Kakaotalk
Facebook Messenger
LINE
URL
Open in app to find great restaurants nearby and get amazing deals
Open in MangoPlate app
Continue using mobile web
Find nearby
restaurants & deals
Open in app